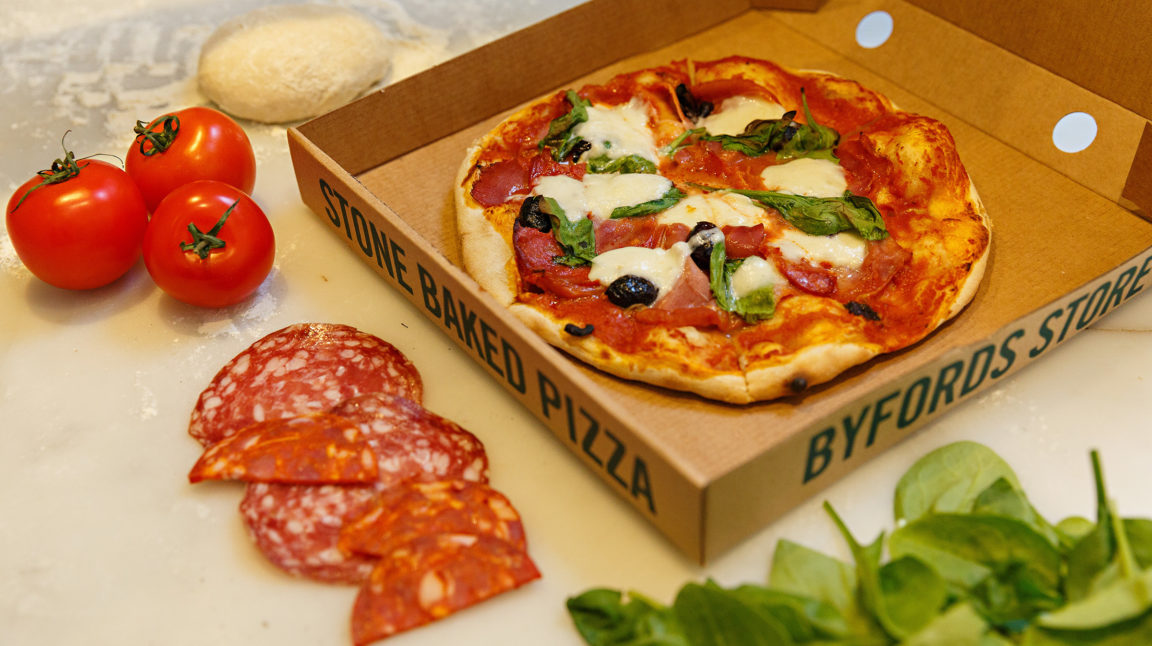 The Hatch
Pick up your favourites from the Byfords Store takeaway and take them with you to enjoy at home.
The Hatch is now open 7-days a week!
Sunday to Thursday 9am - 5pm
Friday & Saturday 9am - 7pm
We have cakes, take'n'bakes, pizzas, hot drinks, scone boxes AND MORE - see the full menu and pre-order online.
How to order:
Click the button below to go through to our ordering system
Select your chosen date and time to collect
Fill your basket with delicious Byfords items
Click 'checkout' and your order will be processed
Payment will be payable upon collection and Norfolk Passport discount will be accepted then
Terms and Conditions
Norfolk Passport accepted
£10 minimum spend per order (after Norfolk Passport discount)
Time slots MUST be booked in order to purchase goods
Please follow signage and adhere to the social distancing rules