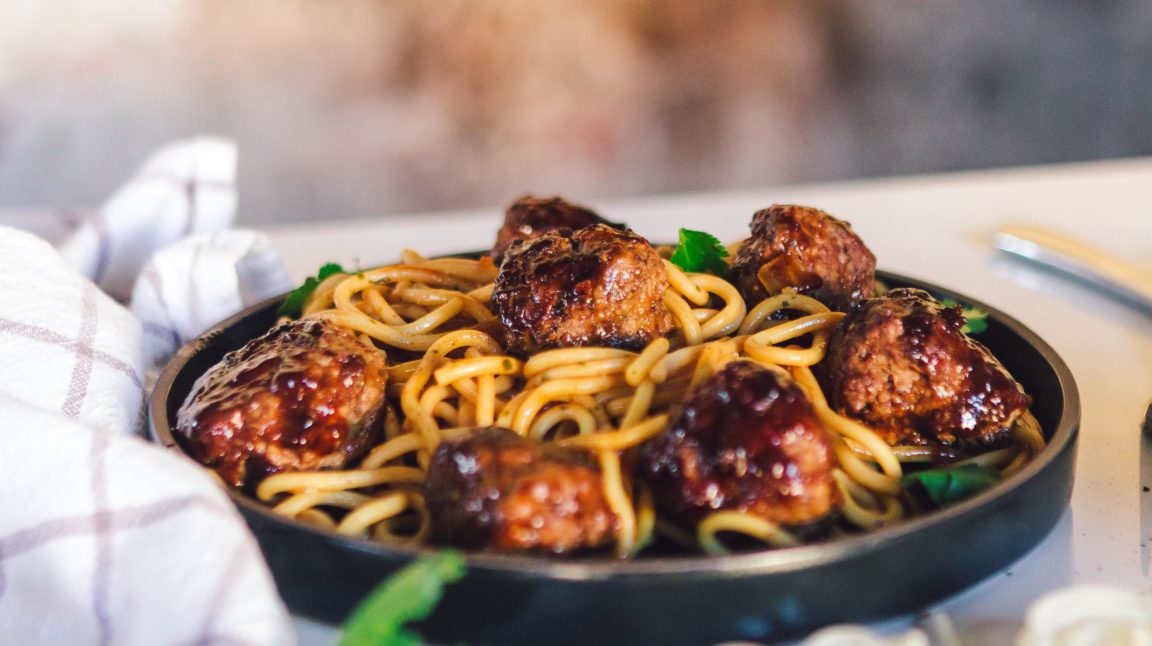 A Taste of Italy 2
30th Jun 2020
Curious Cooks with Richard Knights
A Taste of Italy...Part 2
Tuesday 30th June at 5pm
Our first Taste of Italy Curious Cooks was such a success, were back with part two!
In our next instalment of Virtual Curious Cooks, Richard Knights will take you through three easy to follow recipes, step-by-step so you can cook along with him. Recreate a herbed chicken, roasted pepper & chorizo calzone, Byfords classic Italian meatballs or cheesy arancini - bella! Richard will be answering your questions live during the cook along and check the recipes below to try yourself...
The best part is, it's all FREE
Book your place on the interactive cook-along experience or tune in to our Facebook Live on the day.
Herbed chicken, roasted pepper & chorizo calzone
Ingredients:
For the dough
1kg strong bread flour
13g caster sugar
25ml olive oil
30g fresh yeast
7g sea salt
500ml of warm water (not over 30ºc) - water may need to be adjusted according to the texture of the dough
For the filling
2 chicken breasts, diced
½ bunch basil, shredded
½ bunch parsley, chopped
50g chorizo, diced
2 red peppers, roasted, skinned and shredded
1 red onion, diced
30ml balsamic vinegar
30g brown sugar
300ml chopped tomatoes
2 cloves garlic, chopped
50g parmesan, grated
50g mozzarella, grated
Salt & pepper

Method:
Mix all the dry ingredients together, then disperse the yeast in the warm water.
Mix the water into the flour mixture and then knead for around 10 minutes until smooth (it
should be a smooth but fairly slack dough).
Allow to prove (double in size) and then knock back.
To make the filling, in a pan heat a little oil and place the chorizo and chicken and cook out for 5 minutes, with as little colour as possible.
Add the onion and garlic and cook for a further 2 minutes
Add the sugar and vinegar and cook for a further 2 minutes.
Add the tomatoes and red pepper and bring to a simmer.
Simmer for 3 minutes then add the herbs and salt and pepper to taste- pour out on a tray and allow to cool slightly.
Roll out some of the pizza dough and turn into a round base.
Spoon some filling into the centre and then top with the parmesan and mozzarella.
Fold the edges over and crimp the edges.
Place on a tray and bake in the oven at 200ºc until golden.
When out of the oven brush with olive oil and serve.
Byfords classic Italian meatballs
Ingredients:
200g sausage meat
1 white onion, finely diced
2 tbsp fennel seeds
1 garlic clove, crushed
½ bunch basil, shredded
Salt & pepper

Method:
In a pan heat a little oil and sweat down the fennel seeds, onion and garlic and cook for 5 minutes until the onion is soft.
Leave to cool in a clean bowl.
Once cool, add the sausage meat and basil and mix, then season.
Roll into 40g balls and place on a baking tray.
Bake at 180ºc for 12-15minutes until cooked through then serve with grated parmesan or put into your calzone!!!
Cheesy Arancini
Ingredients:
300ml homemade chicken stock or store-bought broth
4 tbsp unsalted butter, divided
1 medium onion, finely chopped
2 garlic cloves, thinly sliced
150ml Arborio rice
125ml dry white wine
50g finely grated parmesan
50ml double cream
120g grated mozzarella
150g breadcrumbs
100g plain flour
2 large eggs
Oil for frying

Method:
Bring stock to a simmer in a medium pot over medium heat, then keep warm over low.
Heat 2 tablespoons of butter in a medium saucepan over medium. Add onion and cook, stirring often, until softened but not browned, 4–5 minutes. Add garlic and cook, stirring constantly, until softened but not browned, about 1 more minute.
Stir in rice, season with 1½ tsp. salt. Cook, stirring often, until some of the grains turn translucent around the edges, about 3 minutes.
Add wine and cook, stirring often, until pan is almost dry, about 2 minutes.
Ladle in a cup of warm stock, bring to a simmer, and cook, stirring often, until liquid is absorbed, about 4 minutes. Ladle in another cup of stock and continue to cook, stirring yet again, until most of the liquid is absorbed, 5–7 minutes. Add remaining 1½ cups of stock and cook, stirring often, until rice is cooked through but toothsome and liquid is mostly absorbed, 9–11 minutes longer. Remove from heat. Stir in Parmesan, mozzarella, cream, and remaining 2 tbsp butter.
Season risotto with salt.
Spread risotto in an even layer on a parchment-lined rimmed baking sheet. Chill at least 1 hour or up to 4 (cover risotto with plastic wrap after 1 hour so it doesn't develop a skin).
Line another rimmed baking sheet with parchment. Scoop about ¼ cup risotto into your hands and form into a patty about 2½" in diameter (it doesn't need to be perfect!).
Place 2–3 pieces mozzarella in the centre of patty.
Carefully pinch and shape risotto so it completely encases the cheese, then roll into a 2" ball.
Your hands might get messy, and the balls may be slightly misshapen (they'll firm up later).
Place on prepared baking sheet. Repeat with remaining risotto and mozzarella.
Freeze balls for 10 minutes.
Roll the balls in flour then egg and then the breadcrumbs. Once all done, fry in oil until crispy on all sides and then serve.