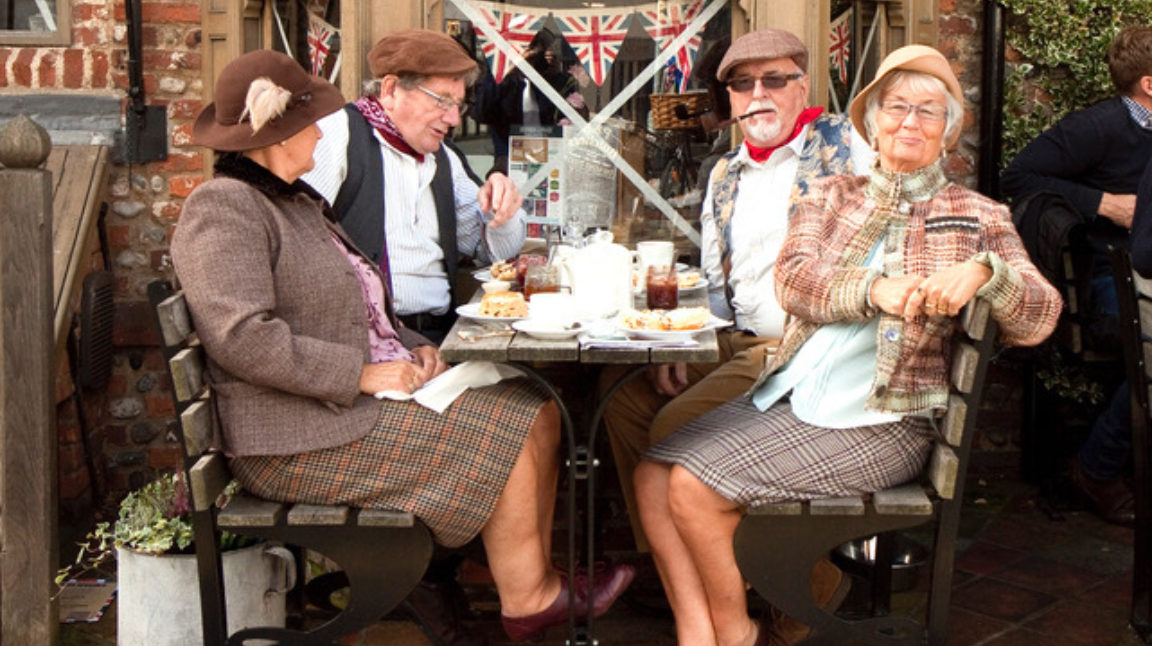 Holt 1940 Weekend
20th Sep 2020
Holt 1940's Weekend 2020!
Held in conjunction with Sheringham 1940s Weekend, the event celebrates the wartime efforts of allied forces and the remarkable resilience shown by those who dealt with the hardships on the home front. Expect the sights, sounds and style of the '40s in the town of Holt.
Byfords will be taking part in this years ration book trail plus we will be serving a 1940's inspire menu! And of course all the staff will be dressed up for the festivities.
Planning to stay in our Posh B&B? Make sure you book ahead of time, 1940's Weekend is very popular!