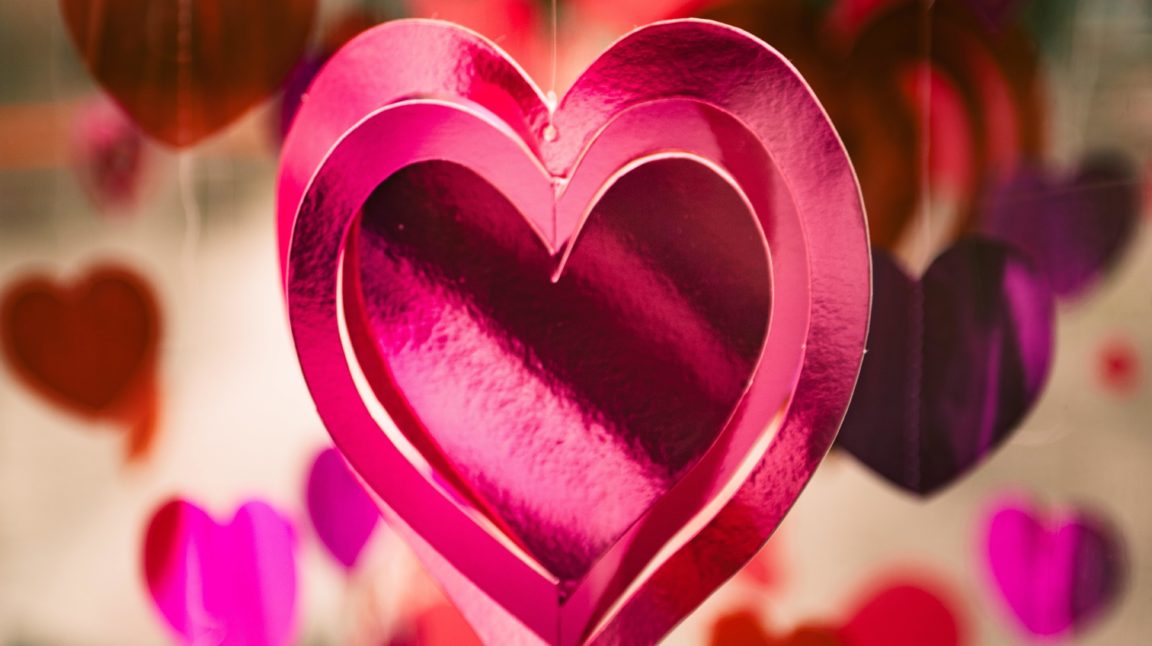 Valentines Day
14th Feb 2021
Valentine's Day Special with Richard Knights
Bring a touch of Byfords magic to your Valentine's Day celebrations by making some of our favourite recipes at home. Join our resident foodie Richard Knights online as he talks you through the recipes and shares his secrets to help you make the most heavenly foods for your romantic evening in. This is a great way to surprise your other half.
You can find our recipes and all the ingredients you will need below. Our recipes are easy to follow, and Richard will (virtually) be there for you every step of the way offering advice and answering any questions.
Curious Cooks is FREE. All you need to do is book your place on our interactive cook-along experience or tune in to our Facebook Live on the day.
See you then, and don't forget to tag us in your creations afterwards!
---
Roasted Rump of Lamb, with Med veg and polenta
Ingredients
2 Rumps of Lamb
2 Baby Aubergine- cut into ½ cm thick strips
1 red Pepper- cut into 4
1 yellow pepper- cut into 4
1 Courgette- cut into ½ cm thick strips
1 red onion or a couple of shallots- peeled and cut into large pieces
2 bulbs of garlic- minced
10 leaves of basil, shredded
Olive Oil
300g Polenta
300ml Chicken Stock
50g Butter
50g Parmesan
1 small bunch of rosemary- chopped
50ml pesto
Salt and pepper
Method
Pre heat your oven to 180c. Then tie up your lamb rumps (though this isn't necessary!) and season well with salt and pepper.
Heat up a large frying pan for chargrilling on the stove. In the meantime, place the aubergine, courgette, peppers and onions into a bowl, along with the garlic and drizzle with oil. Season and mix.
In the pan drizzle a little oil and sear the rumps on each side, giving them a deep brown finish. Once they are brown all over remove from the pan and place onto a tray to go into the oven at a later time. In the same pan roast the vegetables- again giving them a nice deep colour. Do not over load the pan as the veg will sweat and you wont get the colour you need.
When the veg is coloured enough, place on the tray with the lamb. Once all the veg is on the tray place in the oven for 8 minute-10 minutes. While the lamb and veg is cooking, make up the polenta.
Once made, bring the chicken stock up to the boil- and add the polenta to it. Stir it rapidly and then beat in the chopped rosemary and parmesan. Add the butter and seasoning and taste- hold hot until needed.
Once the lamb is out of the oven allow to rest for 4 minutes, then mix the basil with the veg (taken out out of the oven) and season.
Spoon a good dollop of the polenta onto the plate, and add some of the med veg out the oven.
Cut the lamb how you wish- either in half or slices and place on the plate. Drizzle with pesto and then serve.
Treat your loved one to an extra-special home cooked meal this Valentine's Day
Chocolate Almond Torte


Ingredients
200g bittersweet or semisweet chocolate, roughly chopped
200g unsalted butter, chopped
4 large eggs, separated
1½ tablespoons brandy, optional
200g granulated sugar
100g ground almonds
¼ teaspoon salt
Cocoa powder (for dusting!)
Method:
Preheat oven to 350F/180C. Grease the bottom and sides of an 8-inch/20cm springform pan and line with greaseproof paper. Wrap the outside bottom and sides of the pan with aluminum foil to prevent leaking.
Place chocolate and butter in a bowl over a saucepan of simmering water, making sure the water doesn't touch the bowl, and stir occasionally until melted. Set aside.
In a large bowl, place egg yolks and ½ cup (100g) sugar, and whisk by hand for a minute until pale and thick. Stir in chocolate mixture, brandy, almonds, and salt.
In a mixer bowl fitted with a whisk attachment, whisk egg whites and the remaining ½ cup of sugar on high speed until thick, shiny, soft peaks form.
Using a spatula, fold one-third of egg white mixture into chocolate mixture until mixed. Fold in remaining mixture in 2 additions until combined.
Pour batter into prepared cake pan and smooth the top. Bake for 30-35 minutes, until a toothpick inserted into the centre comes out with moist crumbs. The cake should be set on the sides but still wobbly in the centre. Allow to cool on a wire rack, then refrigerate for at least 4 hours until completely set.
Sift cocoa powder over cake before serving. Serve chilled or at room temperature.
Let us know how you get on! #CuriousCooks