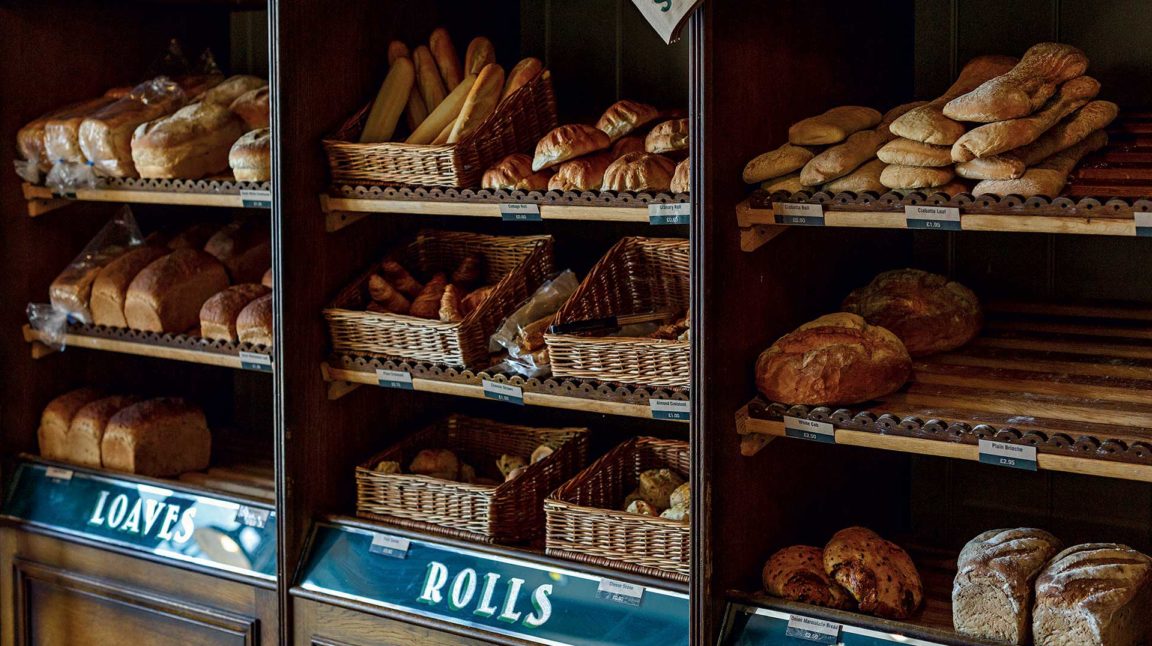 Store
Open daily 7.30am - 8pm
Coffee
Tea &
Hot Chocolate
×
Hot chocolate for an indulgent treat. Tea for catching up with old friends. Coffee for a quick power up. Freshly prepared how you like.
Salads
Sandwiches
& Blends
×
Salads for a light nutritious lunch. Sandwiches to fill you up and keep you going. Blends to keep you healthy and trim. Made to order just for you.
×
Artisan breads for tearing, slicing, toasting or dipping. Pastries for a continental snack. Scones for high tea or just as a treat! Made fresh each day.
×
Stone baked and prepared to order. Perfect for sharing with loved ones. Equally as perfect for eating all by yourself. We won't judge you
×
Homemade convenience made right here at Byfords! Perfect freezer fillers for a wholesome meal at home after a busy day parading around North Norfolk.
×
Who can resist our famous pasties made by hand at the back of the Store?! Guaranteed to make you feel all toasty inside you can have warm, ambient or try our 'take and bake' ready for you to bake at home.
×
Lovingly hand-made cakes to tickle your fancy. Indulgent SPONGE cakes for a special occasion or self gratification. Or for days that end in "Y"
×
Pop a picnic in your car and hit the road! Dine alfresco anywhere you fancy with a delicious Byfords pack up. Byfords hampers also make the ideal gift
×
Made by us, just up the road in Sheringham.
Great ingredients for quality, less air for smoothness and lower in fat so you can have more. Visit our own dedicated Gelato window daily, whatever the weather, you will find at least six flavours up for grabs!