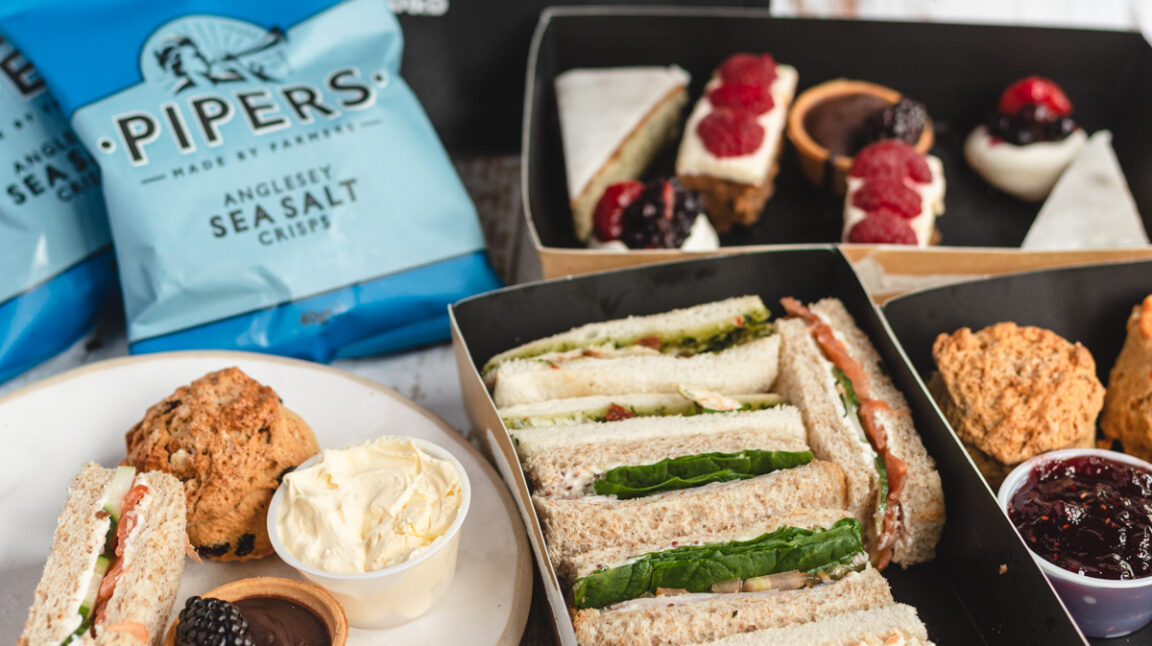 Byfords Store
Click and Collect from Holt
Enjoy Byfords treats at home or on the go, by heading to the Store, that's open daily! Pop in the next time you're in Holt or skip the queues by pre-ordering your food online and collecting it at a time slot that best suits you (this is the best way to guarantee that last slice of cake, too!)
Standard opening times (March - December)
Monday - Saturday 8am - 8pm
Sunday 8am-8pm
Friday pizza night 4pm - 8pm
Winter Opening times (January - March)
Monday - Saturday 8am - 6pm
Sunday 8am-6pm
Friday pizza night 4pm - 8pm
Order by clicking on the menu below- a 10% discount has been applied!
How to order takeaway:
Click the button above to go through to our ordering system
Select your chosen date and time to collect
Fill your basket with delicious Byfords items
Click 'checkout' and pay for your order (Norfolk Passport discount has already been applied)
Collect your order and enjoy!

Afternoon Tea Box for 2
Byfords Afternoon Tea is available for takeaway! Everything you need is included for this ultimate indulgence including scrumptious finger sandwiches, freshly-baked mini fruit and cheese scones, a selection of individual dainty cakes and even the clotted cream and preserves.
Order Now


Takeaway Pizza
Our authentic stone-baked pizzas are available for takeaway daily. Choose from a Byfords Meat Feast, Goat's Cheese, Italian Chicken, Hot or Simple pizza, or make your own pizza from our kitchen with a wide range of toppings. We take big orders, too, if you're planning a pizza party!
ORDER NOW


Byfords Cake Box
Get the cakes you want with our cake box! With 100% availability you don't need to worry about us not having your favourite in stock. Choose from tray bakes, fridge cakes, cookies, shortbreads and sponges.
Order now


Hog Roast Box
The lunch you deserve. Hot out of the oven from 12pm daily, you won't go wrong with slices of roast pork with sage & onion stuffing, roast potatoes, homemade apple sauce, proper crackling and gravy. Be sure to order ahead of time though- as when it's gone, it's gone!
Order now

Don't miss out- guaranteed availability when you use our pre-order service.
Benefit from our best prices when you order via Click and Collect
Save 10% with your Norfolk Passport