Byfords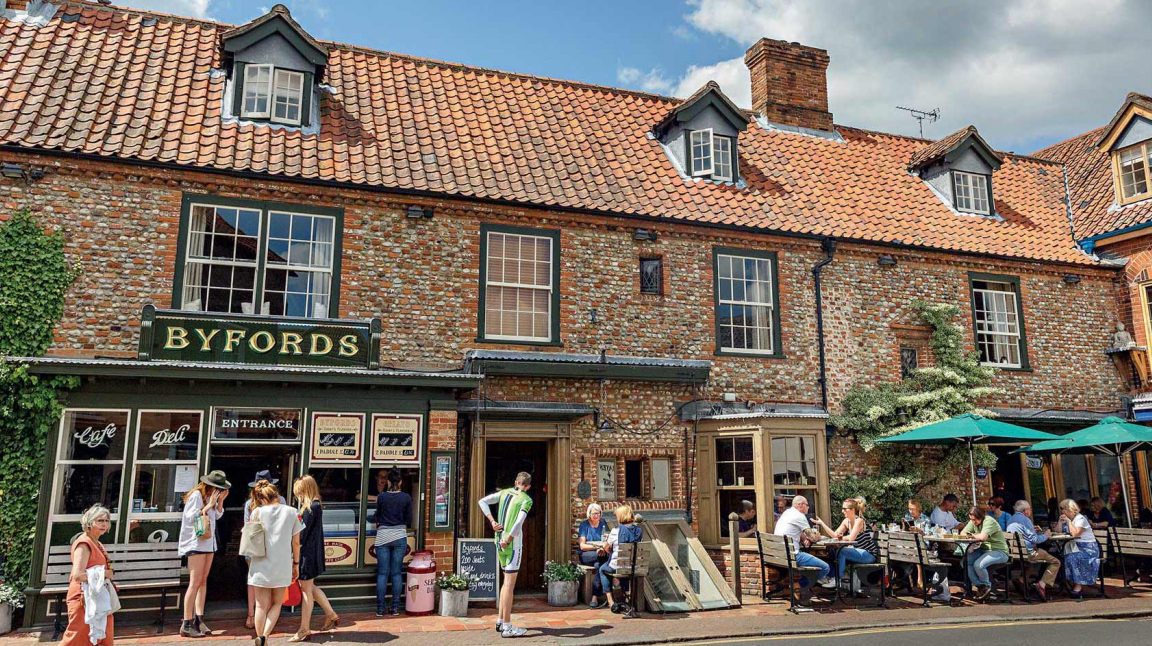 Welcome to the higgledy-piggledy world of Byfords!
We are open for Click and Collect takeaways!
From 12 April earliest our self-catering apartment, rooms 10, 11 and our family room will be available to book on a self-catering basis (all have self-contained access). Our outside tables will also be available to use. From 17 May earliest, all of our rooms can reopen to household groups, and our restaurant will reopen for tables up to 6 people or 2 households.
You'll find us nestled in the centre of the Georgian market town of Holt with sixteen Posh B&B ensuite rooms and a self-catering apartment. Our café serves up hearty breakfasts, tasty lunches and delicious dinners, and our takeaway store is open daily with a click and collect service you can pre-order from online.
Byfords is one of the best places to stay if you want to explore all that north Norfolk has to offer, whether you're looking for a long weekend away or a much-needed mini-break away from it all.

Mother's Day Afternoon Tea for 2
Dainty finger sandwiches, tasty scones and a delicious selection of cakes including Lemon Drizzle Cake, Macaroons, Triple Chocolate Gateau Opera and Miniature Bakewell Tarts. Call us on 01263 714802 to book!
Open Daily
Monday-Sunday 8am-4pm
A selection of takeaway products from our Byfords 'Hatch'. Choose from sandwiches, stone-baked pizzas, take & bake pies and pasties as well as a selection of hot and cold drinks!
Spring Breaks
Book your much needed 2021 escape from 1 April and make savings when you book two nights or more. We'll also treat you to an evening meal on your first night!
APRIL - JUNE 2021
Summer Breaks
Book a two-night summer getaway to look forward to in the Byfords Posh B&B hotel, with breakfast both mornings and evening meal on us on the first night included!
JULY - SEPTEMBER 2021
Byfords recipes
Delicious and easy-to-make recipes from the Byfords kitchen.
Gift vouchers and Byfords Gift Range
The Byfords Gift Range and Vouchers are the perfect gifts for your loved ones throughout the year!