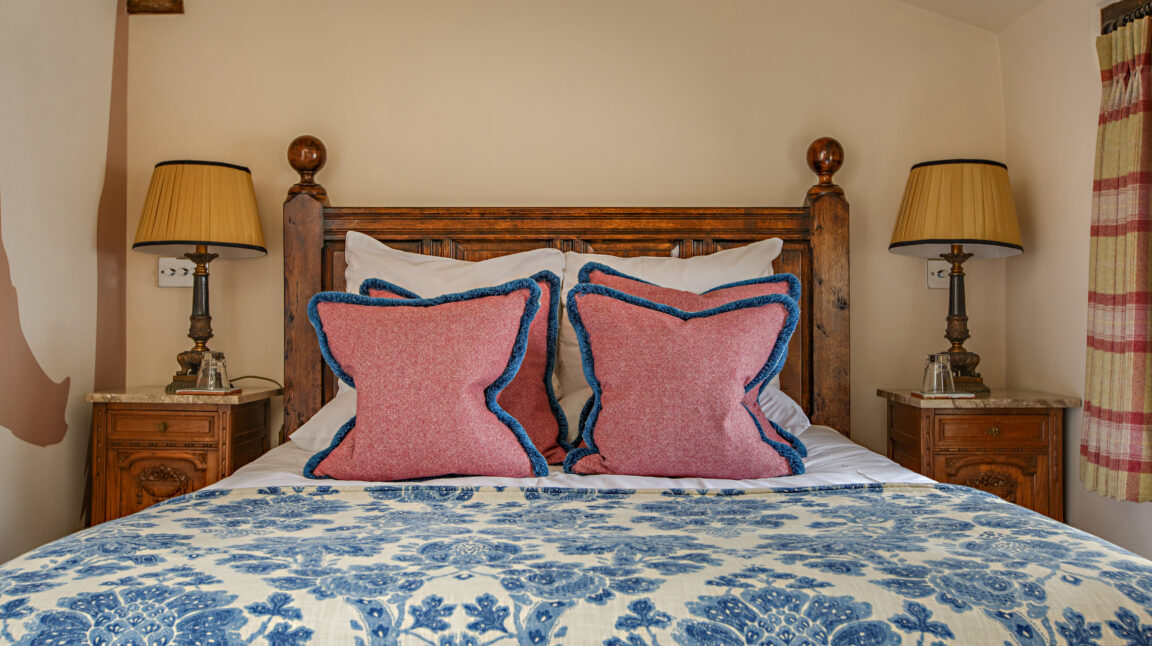 Frequently Asked Questions
Frequently Asked Questions
We've put together a list of Frequently Asked Questions to help you plan your visit to Byfords. If your question doesn't appear here, please contact the Byfords team who will be more than happy to help.
Room Questions
Where is the nearest car park?
We have a small car park that can be accessed between Barclays and Starlings in Holt. Spaces get filled up quickly, though, and are available on a first-come, first-served basis. If we are full, we recommend you stay at the Albert Street Pay & Display car park.
How far are you from the beach?
We're just a 10-minute drive away from the coast and have a number of beautiful beaches you can choose from at nearby such as Salthouse, Kelling, Weybourne, Sheringham and Cromer, or a little further afield is Holkham and Wells-next-the-Sea.
Which rooms can be twin?
Rooms 2,9 and 14 can be made into a twin room- please contact our team if you would like this, or leave a note on your booking information.
What do you offer for special occasions?
For special occasions, we have a number of room packages available, including a just-married, birthday and anniversary add-on. You can also choose to add an Afternoon Tea, bottle of fizz, flowers or a tasty Sponge cake to your stay! All options are available at checkout on our website.
What time can I check in?
You can check in from 3pm and check out is at 11am.
Can I have an early check-in or a late check-out?
Yes, you can! You can have an early check-in at 1.30pm or a late check-out at 12pm for £35.00.
What time can I check in until?
Please contact our team if you are arriving after 11pm- we will sort something out!
What age do the z beds accommodate?
Our Z-beds can take children up to the age of 11 years old.
Café Questions
Can I have an outside table?
Outside tables are for takeaway guests from the store and are on a first-come, first-served basis.
Will I get seated during the day as you don't take table bookings?
We will do our utmost to get you seated as soon as you arrive. If we are busy, we will let you get seated at the next available table.
Do you accept dogs?
Dogs are welcome to stay outside at the seating in front of Byfords. Only guide dogs are allowed inside the property.
Can I walk in for Afternoon Tea?

Please book your Afternoon Tea 24 hours in advance of your visit to make sure we bake enough cakes in the morning!
Are you accessible?
Yes. We have accessible rooms available, and our Store and Cafe are on the ground floor. We have accessible toilets available too. Please call the team if you have any further questions.
Do you cater for weddings?
Our sister company, Back To Your Place, caters for weddings and Sponge do rather tasty wedding cakes! We are open for large room bookings if you want to book your guests with us.
Do you cater for dietary requirements?
Yes! If you have dietary requirements, please let us know when you arrive; we cater for vegans, vegetarians, and gluten-free and dairy-free diets.
Have a question not answered here? Email our team at queries@byfords.org.uk and they will be more than happy to help you!