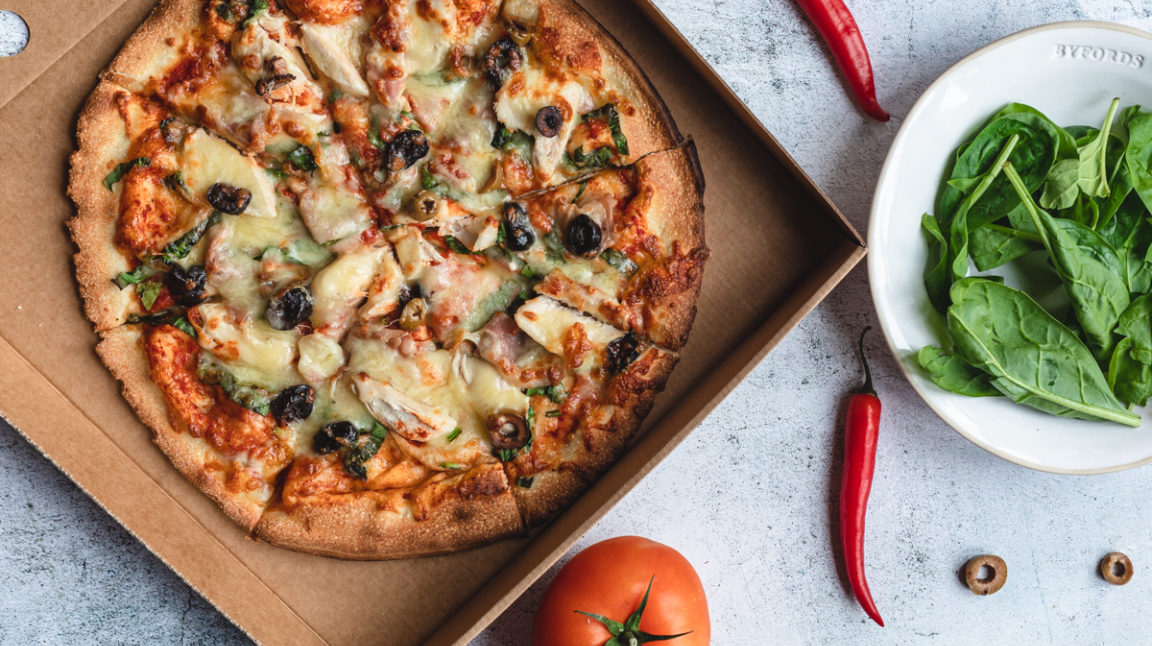 The Hatch is Back!
Enjoy your Favourite Byfords Treats
Your favourite goodies available from the Store
Enjoy our rage of goodies such as Fresh Scones, Sandwiches, Salads, Cakes, our famous Take & Bake range, Hot and Cold Beverages, and not forgetting our Fresh Stone Baked Pizzas!
A pre-order and time slot must be booked prior to arrival via out online booking system below.
Opening times:
7am - 7pm every Monday -Saturday
8am - 5pm every Sunday
How to order takeaway:
Click the button above to go through to our ordering system
Select your chosen date and time to collect
Fill your basket with delicious Byfords items
Click 'checkout' and your order will be processed
Payment will be payable upon collection and Norfolk Passport discount will be accepted then
×
Order one of our Stone Baked Pizzas' to enjoy with your family!
Choose one of the Pizzas off our menu or make your own with your favourite pizza toppings!
×
All new to Byfords hot counter we present The Pasty Box!
Choose your favourite freshly cooked pasty with crispy roast potatoes, sage & onion stuffing and gravy.
Once it's gone, it gone!
×
Enjoy our takeaway afternoon tea in the comfort of your own home. Our afternoon tea features traditional finger sandwiches, fluffy scones with clotted cream and jam, delicious cakes and MORE!
×
Another new addition to the hot counter family! The Byfords Breakfast Box!
With a fried egg, beans, tomato mushrooms, bacon & sausage it's all you'll need to start the day right!
×
Our range of Take & Bake goodies will be available from the Byfords Store to bake from home!
Buy our range of pasties, whole pies, croissants, danishes and MORE!
Ham Hock & Cauliflower Cheese
×
Our third new addition to the Byfords Store! The all new honey & mustard glazed ham hock with cauliflower cheese!
Perfect for lunch on a cold day!